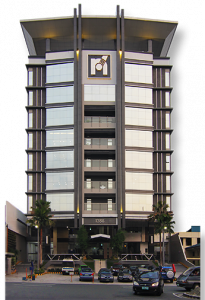 Architecks Metal Systems, Inc. is one of the affiliates of the DN Steel Group of Companies. It is a duly licensed corporation that manufactures and distributes patented structural STEEL DECKING materials and one of the leading companies in ALUMINUM COMPOSITE MATERIALS.
Architecks Metal Systems, Inc. rises above the rest in terms of product integrity, cost-efficiency, and dedication to service. Established on October 18, 1995, it has steadily grown to become one of the leading metal deck manufacturers and pioneers in aluminum cladding material. With over a decade of experience in the industry, Architecks Metal Systems has gained the confidence of a significantly large portion of the market share.
At Architecks Metal Systems, Inc. clients are top priority, thus we believe in 3 basis philosophies:
3 BASIS PHILOSOPHIES
First, PRODUCT INTEGRITY
Architecks Metal Systems ensures uncompromised quality in our product lines. Our steadfast devotion to providing excellent construction materials has generated compelling business opportunities in the industry.
Second, COST EFFICIENCY
With the ever-escalating cost in construction, one must realize methods to economize. The technology acquired by Architecks shortens the construction time and minimizes construction cost, thus making it possible for earlier returns in investment.
And lastly, DEDICATION TO SERVICE
While we have the skill. equipment and facilities to meet virtually any demands, we believe that it is our commitment to clients and our hands-on approach that gets projects done smoothly and achieve on-time delivery. Presently, Architecks Metal Systems, Inc. is backed by dynamic individuals and a solid sales force and currently employs over a hundred personnel to cater to clients' construction needs. And with a continuous nationwide expansion, through the support of the DN Steel Distribution Centers all over the country, we are confident that our products and services would reach our clients, wherever in the Philippines they may be.